We're one of Ohio's most experienced commercial lighting contractors, and we specialize in interior and exterior lighting installation, maintenance, and energy upgrades. Our reputation speaks for itself when it comes to providing skilled, prompt, and professional service for your business. Our goal is to help every customer regardless of business size – to save money while improving their overall lighting. Let us help you keep the lights on!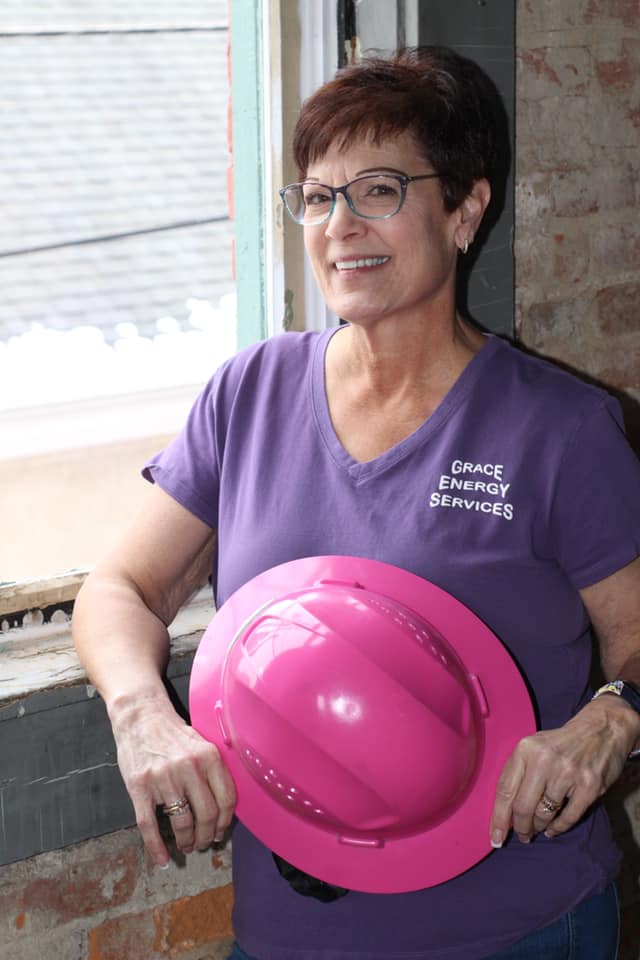 What made you want to get into this line of work?
I've been in sales for most of my employment career. While working with a local fire department I was contacted by the chief and told about how their lighting was upgraded with very little out-of-pocket cost after utility incentives. He asked if I'd be willing to learn how to conduct lighting efficiency audits so I could approach each business in his jurisdiction to help them become more energy efficient through LED lighting upgrades. In the process I learned a tremendous amount about utility incentives, which allows each customer to save on their out-of-pocket project costs. I'm forever grateful to the female lighting auditor that offered to train me without hesitation. 
Why should someone choose you?
My team and I will always work to make the project the best possible experience for our customers. My goal is to have consistently high levels of approval from clients and to go above and beyond to guarantee satisfaction with installation, materials, and ease of warranty replacement (if required). We work very hard to make sure the entire project is completed with as little disruption to a client's customers and/or business workforce as possible.
What makes you efficient and affordable?
When I started Grace Energy Services in 2016, I did it with the mindset that I'd price our projects with exceptionally competitive pricing. It's rare for our company to not come in with the lowest project cost. I specify high quality materials at a very reasonable cost from quality manufacturers. I decided early to treat each client as the valued customer they are throughout the life of their warranty and beyond. 
Commercial & Industrial Electric Services
Our goal is to help every business customer, regardless of business size, to save energy with an affordable LED lighting upgrade.
 Interior/Exterior Lighting Design, Installation, and Maintenance 

Energy Usage Analysis and Lighting Audits

Project Management and Installation of Energy Efficient Lighting Upgrades/Retrofits

Utility Incentive Calculation and Assistance with Application Submission

On-Call Service for Interior and Exterior Lighting

Re-vamping services to retail, commercial, industrial, governmental, and institutional sites.

EPA Approved Lamp and Ballast Recycling/Disposal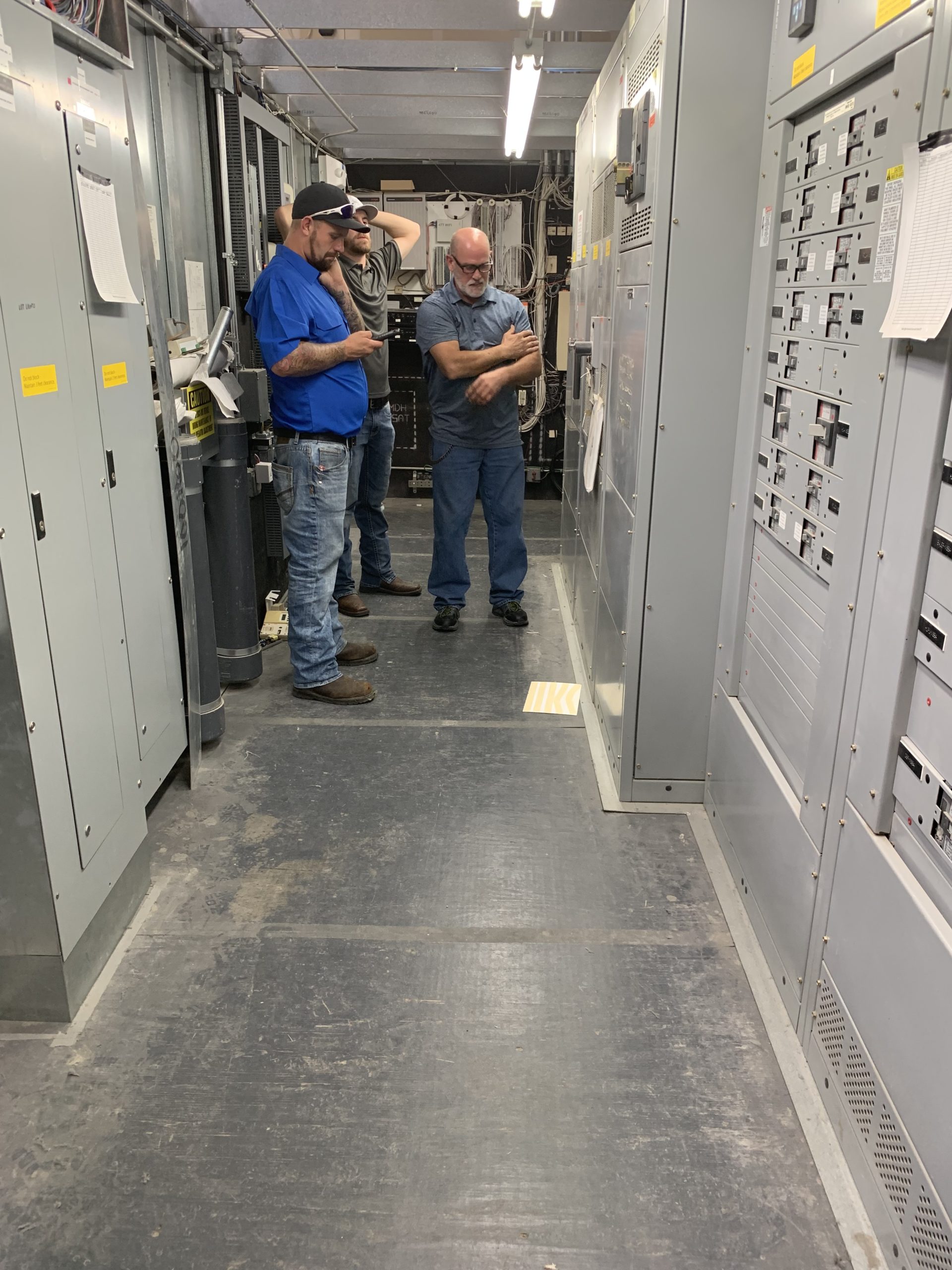 Grace Energy Services did a fantastic job for us at the Mt. Sterling Community Center from the initial presentation to our board right through construction services.  They saved us time, money, and enhanced our facility tremendously!  
Working with Grace Energy Service was a real pleasure.  Toni put together a great quote for us.  Seaman's project was to replace our old lighting with new LED lights.  We replaced lighting for 40 retail doors of refrigeration space.  We also installed new LED lights in over 120 feet of open-air refrigeration cases.  Toni worked with us to find the color of light to make our products; fresh steaks to broccoli; look great.  
Customers noticed right away.  Seaman's experienced an increase in ice cream sales immediately.  Our electric bill also dropped just as quickly. With the large savings, the project should pay for itself in a couple of years.
Once we agreed to move forward Toni was in control the whole way.  From design to installation and she stayed in touch be sure our AEP rebate came through.  Toni and Tom were a pleasure to have in the building during every part of the project and I could trust them to make it easy for me.
It was a delightful experience working with Toni Daniels of Grace Energy Services to upgrade the lighting in our office.  We are a small non-profit chamber organization with limited time and resources, and she was sensitive to that.  There were no surprises or unexplained elements of the process, and it all went just the way she described.  Not only did we receive a substantial rebate as a result of this process, but the lighting in the room is just better and our bills going forward will be lower.
 Toni also gave a presentation to the members of our organization and explained the benefits in very plain language.  I know of several members that have started working with her and the reviews have all been positive.  I highly recommend having Toni evaluate your situation… you have nothing to lose, but plenty to gain! 
As owner/operators of the Midway Mini Mart on St Rt 38 at exit 75 on I-71, we want to share our experience with Grace Energy Services. We were approached by them as a suggestion on conducting a survey on our current lighting situation. We were presented with a proposal to change all our lights to LED by replacing some fixtures and upgrading some existing fixtures to new bulbs in our entire location inside and out.  We agreed on a proposal – the work was completed within a few weeks, very professional and timely. The rebate from our electric supplier was received within a month after the changeout. Responses to any questions, before, during, and after were returned and answered immediately. We cannot say enough good on the job that was performed at our location. The light difference is amazing! We are looking forward to the projected savings they have estimated. All the upgrade recommendations they recommended came to fruition. We would recommend Grace Energy Services wholeheartedly.
Toni was great to deal with. Everything was done promptly and professionally.
Toni is easy to work with, and finds solutions for you!
Efficient. Affordable. Full Service.
"I decided early to treat each client as the valued customer they are throughout the life of their warranty and beyond." - Toni Daniels (Owner of Grace Energy Services)
Learn More